CH7322B
If you have questions about the product, or encounter any, you can register the site account,
Then go to the technical support forum to ask for help.

FEATURES


Complies with Consumer Electronic Control (CEC) version 1.3a


Less than 10mA in full operation conditions


Fully programmable through a two-wire serial port


Programmable power management


Auto Mode Technology Supports mandatory CEC functions such as One Touch Play, Power Status etc. without software programming


Capable of supporting full CEC features by accessing internal registers.


Report CEC events through an interrupt and registers


Flexible crystal frequency input between 4 and 50 MHz or external CMOS clock ranging from 1 to 100Mhz


DDC master to obtain Physical Address


Serial Port voltage supported from 1.8V to 5V


Single 3.3V voltage supply


Adjustable interrupt voltage level from 1.8V to 3.3V


HBM up to 8KV ESD protection


Offered in a 16-pin, lead-free SSOP package.
DESCRIBE
STRUCTURE DIAGRAM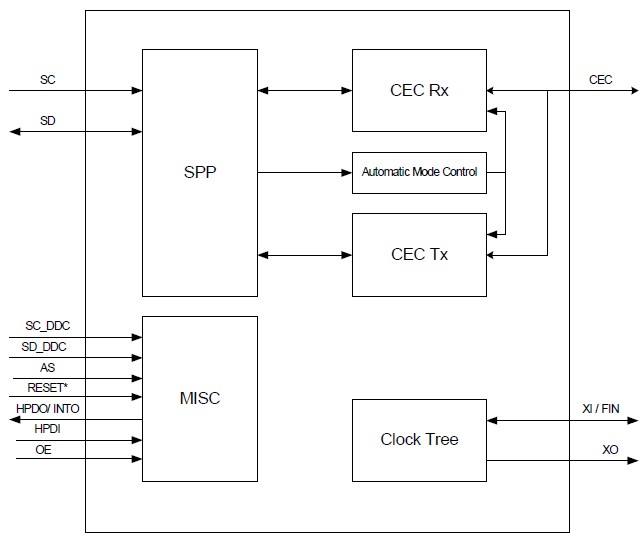 DATA SHEET
APPLICATION DESC
TECHNICAL REPORT
暂无信息
SPECIFICATIONS
ORDER INFO
VIDEO